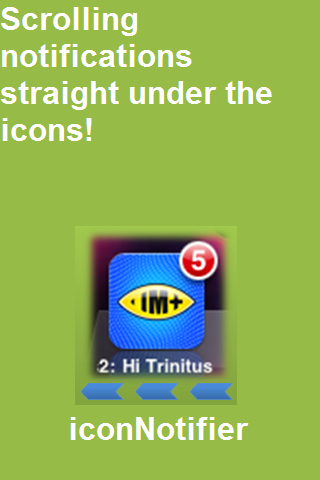 iconNotifier is a new kind of icon based notification system for iPhone
+Phone
+VoiceMail
+SMS
+Push
+Calendar
+Alarm
+Timer
+LowPower
+iPod
+Popup blocker

Instructions:
once installed, iconNotifier will reroute app notification, blocking the popup alerts and instead displaying the notification message under the appropriate app icons.

+touch icon to enlarge and clear
See the Video Demo below for help

No new icons are added to your homescreen. There are no options to configure.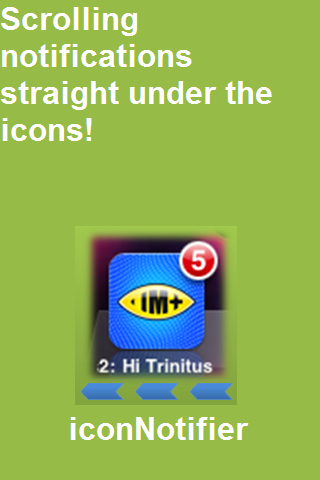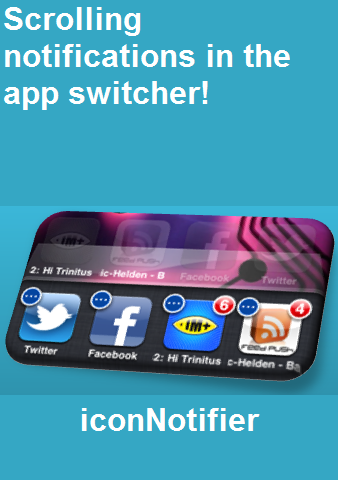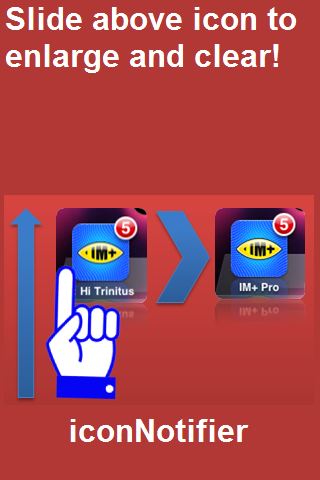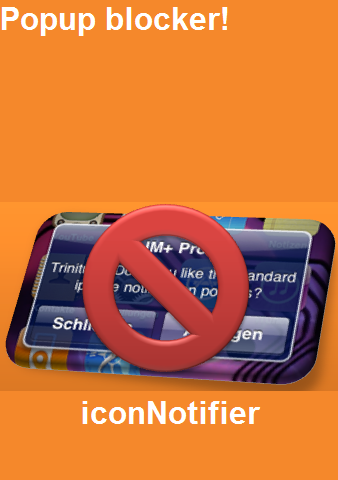 Requires iOS 4.2 or higher
Download:

MultiUpload



---------- EDIT ----------



Just got updated.Version 0.0.1-8 relased.
\
don't forget to thank!!.. thank you.